Modernism after Postmodernism: Andreas Huyssen
Encounters with the 1930s
This conversation with Andreas Huyssen took place during the seminar, Encounters with the 1930s. Andreas Huyssen, founder of the journal, New German Critique, is one of the most outstanding cultural critics on the use of memory in the contemporary world, particularly on how – in a time when it is impossible to forget – amnesia is paradoxically more and more common. In this podcast, the author of After the Great Divide: Modernism, Mass Culture, Postmodernism discusses two principle aspects of his work. The first is the unrealised potential of modernism. Here he draws on his book Modernism after Postmodernism, where he explained that beyond the end of western modernism, a modernism exists with no centre or borders and that we have gone from a singular, stable modernism to a plural, hybrid one with very different contextual variables and geographies. Huyssen's words are especially resounding considering the current revolutions in the Arab world. The second aspect that he discusses is the mercantilisation of memory within the policies of museums, based on a recycling of the contemporary obsession with memory. Since the 1990s, a new museum typology has been especially notable: the memorial versus the museum. Memorials, dedicated to unique moments in the past, freeze and extract a particular fact or event and show it in isolation, reinforcing the melancholy nature of the present, abstaining from change in an irremediable contemplation of the past.
This conversation complements two other programs devoted to the seminar on the 1930s, visual culture and its museumification, demonstrating some of the guiding principles behind the Museo Reina Sofía's program.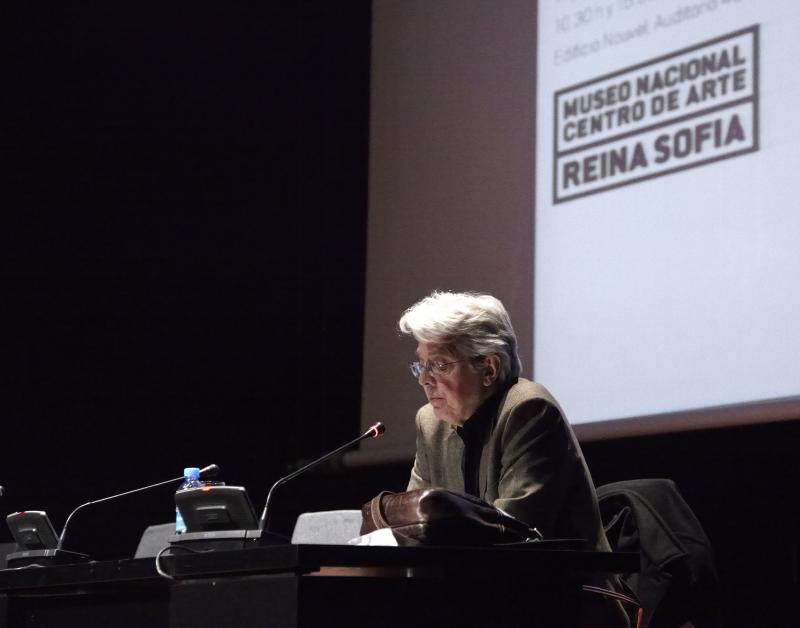 Share
Código copiado al portapapeles.
Date:

12/03/2011

Production:

José Luis Espejo

License:

Creative Commons by-nc-sa 4.0