These seven sound pieces are part of Moat III, a musical work derived from the sound recordings of a series of experimental voice and body scenic practices that take place around a walkable inflatable structure.
Moat III is part of the project Moat, conceived by Laia Estruch. It arose from the need of opening new research lines related to the body movement in relation to the voice and the word in order to explore and force its behaviours and gestures in the playground architectures of the beginning of the 20th century.
For the performative activation of the Moat series, Estruch uses two structures, one made of iron and one made of inflatable plastic, that work as scenes, scores, instruments, and archives. These scenic sets are created through the recovery of different elements and typological forms of the playgrounds from the beginning of the past century.
Through a direct relation between body and structure, Moat wants to experiment, to fix the sounds and routes generated by the body and the voice taking the corporal and acoustic behaviours of the aforementioned playgrounds as a reference.
Moat becomes a transversal space through the realization of a series of performances, whose sound recording results in an audible research within the walkable iron and plastic structures.
During a two-year research period, Estruch worked together with the musician and music producer Xavi Lloses in a music album edition, which contains the sound documentation of the scenic creation process in a song format.
Laia Estruch (Barcelona, 1981) lives and works in Barcelona. She has a Fine Arts degree from the University of Barcelona and studied in The Cooper Union University during the last year (New York, 2010).
Her practice focuses on the body language in relation to the voice. Using spoken word, songs, objects, and publications, her projects analyse the emotional possibilities of the a capella voice opening a space for reflection around the performative character of the sound recording and the oral archive.
She has presented her projects in MACBA, Fundación Antoni Tàpies (Barcelona, 2014-15), ADN Platform gallery (Barcelona, 2015), Centro Párraga (Murcia, 2016), Teatro Pradillo (Madrid, 2016), Fundación Joan Miró (Barcelona, 2016), Antic Teatre (Barcelona, 2016), Chapelle des Beaux-Arts (Paris, 2017), CA2M (Madrid, 2017), Museo Picasso (Barcelona, 2018), and Fundación Botí (Córdoba, 2018), among other places.
She carried out workshops in the MACBA educational programme (2016-2018) and participated in the programme En Residència, Creadores in Barcelona high schools (2016-2017).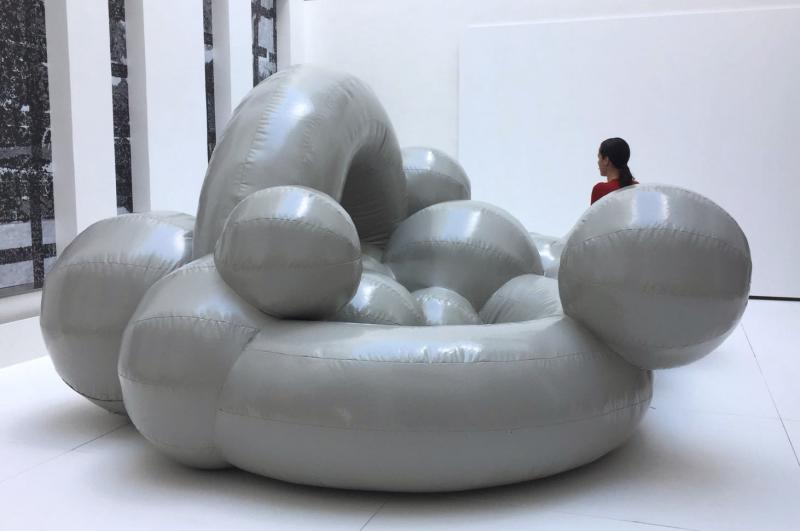 Share
Código copiado al portapapeles.
Date:

02/08/2018

Production:

Project of Laia Estruch. Music by Laia Estruch and Xavi Lloses. Music production by Xavi Lloses

License:

Creative Commons by-nc-sa 4.0
Additional Material