Comments on free improvisation
Spaces for audio practices
Under this subtitle, a series of four long capsules are proposed that focus on the production and on the uses and management of sound. The looseness of the title is due to a series of organizational practices that cannot be defined at once under a single term or territory. By avoiding centralization, this series proposes real centres and nodes for the building of discourses that don't fit in traditional academy as learning and diffusion are carried out through participation and the common construction of aurality or the idea of sound.
This second capsule combines three interviews with people who work on free improvisation and who talk about the spaces where they have developed this activity. The first interview is with Wade Matthews, one of the members of the Cruce Gallery, in Madrid, where he has been programming different activities since 1995. The second interviewee is Alfredo Costa Monteiro, a former member of IBA Col·lectiu d'Improvisació, still active since it was founded in 1998. The third and last interview was conducted with one of the participants of Improkup, who performed an experiment on improvisation in Gipuzkoa in July 2011.
These interviews are available for listening alongside two relatively recent pieces by Alfredo Costa Monteiro and Wade Mathews and several recordings made on the weekend during which Improkup was celebrated.
On the one hand, the interviewees express their opinion on improvisation, on listening, on sound and noise. On the other hand, we will listen to the history and particularities of the different spaces in which the performances took place, including the Cruce gallery, the domestic space provided by the apartments where the IBA Col·lectiu d'Improvisació played, and the communal space provided by Improkup.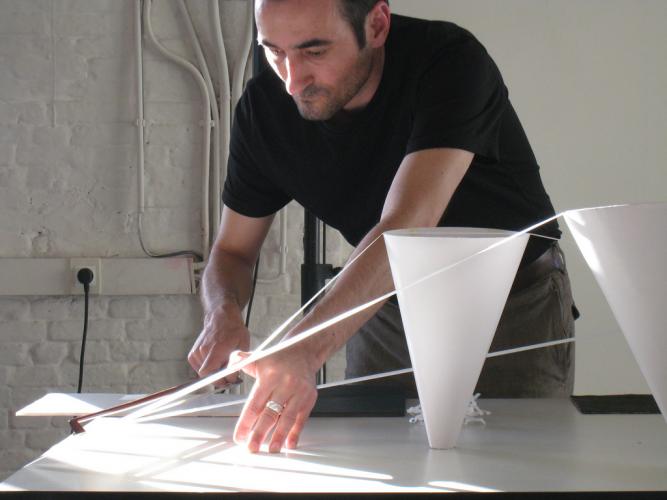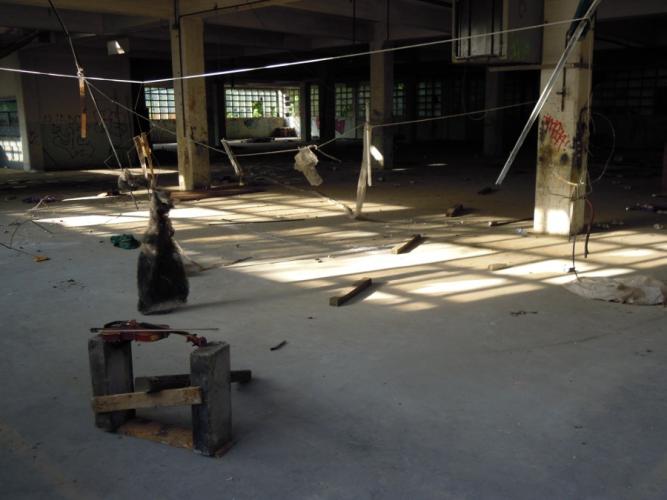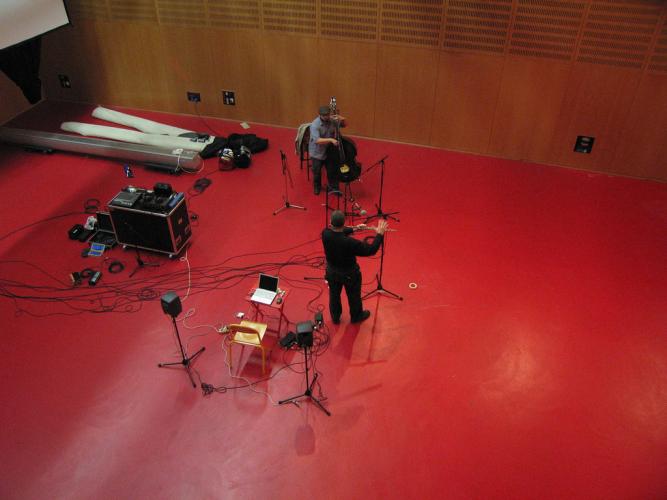 Share
Código copiado al portapapeles.
Date:

18/01/2012

Production:

José Luis Espejo

Voice-over:

Luis Mata

Acknowledgements:

A los entrevistados por compartir opiniones y material guiando estas entrevistas de unas, a las siguientes.

License:

Creative Commons by-nc-sa 4.0
Audio quotes
Wade Matthews. "Untitled beginning" en Early Summer, con-v (2010)
Anonimo. Improkup, Hamaika/16 & w.m.o/r 38 &  LES SEPT ÂMES (2012)
Alfredo Costa Monteiro. CLAIR de B'EE, Compost & Height (2008)