Your body is not yours
An interview with Meg Stuart
Meg Stuart (New Orleans, 1965) is a dancer and choreographer who has developed her work at the forefront of the company Damaged Goods since the 90s. Her trajectory, dedicated to exploring the potential of movement and pushing its limits, has been acknowledged with awards such as the Golden Lion at the 2018 edition of the Venice Biennale. This capsule is the result of an interview with the artist that took place a few days before presenting An evening of solo works, in the Museo Reina Sofía, as part of the performing arts programming produced in collaboration with Teatros del Canal from the Community of Madrid curated by Isabel de Naverán.
Due to the retrospective nature of this collection of pieces, initially conceived to be addressed separately between 1995 y 2010, this interview focuses on some key aspects of Meg Stuart's practice: her interest in improvisation and the important role it plays as a resource for different projects; the necessity of implementing her language by means of collaborating with creators from another disciplines; the difficulty of confronting pieces intended for a body that is no longer the same; and of course, her personal conception of the corporal as a kind of archive of one's own and others' experiences and emotional estates.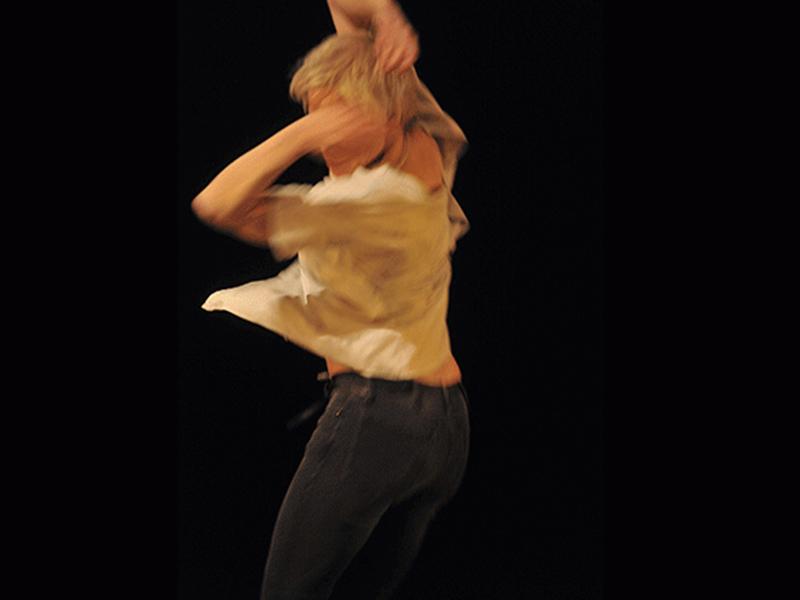 Share
Código copiado al portapapeles.
Date:

30/03/2020

Production:

Rubén Coll

Voice-over:

Madeline Robinson

Acknowledgements:

Javi Álvarez, José Luis Espejo, Daniel Fortanet, Paula Moliner and Adrián Sepiurca

License:

Creative Commons by-nc-sa 4.0
Audio quotes
Brendan Dougherty. Studio 12. Entr'acte (2016)
Brendan Dougherty. Studio 10. Präsens Editionen (2018)