Sound Situation. Aural Drift (1/3)
Edu Comelles / Sarah Galán & Carlos Suárez
This podcast features first works by Edu Comelles with Sara Galán and then Carlos Suárez. Each fifteen-minute piece is the result of a composition made using recordings done at the Museo Reina Sofía to mark the occasion of Sound Situation. Aural Drift.
The first piece, by Edu Comelles and Sara Galán and entitled I'm Playing in this Room, is a drift recorded in the Sabatini Building inspired by the work by Alvin Lucier I'm Sitting in A Room. In it, Lucier repeatedly reads a text about listening and action, recording and reproducing the reading with each repetition. In the Sabatini Building, Sara Galán performed the same set of musical expressions in different rooms in the museum. The recording of each of the performances, done by Edu Comelles, varied according to the position of the microphones, which were always in motion, and the acoustics of each of the rooms, thus creating different stages in which spatialisation, echo and the reverberation of the cello all played key roles.
Sara Galán and Edu Comelles work together under the moniker Cello + Laptop, a project that traces the compositional lines between the cello and field recordings. Cello + Laptop have performed on stages in Madrid, Cordoba, Barcelona and Valencia. To date, they have released two live recordings on the Audiotalaia and Colección de Emociones labels.
The second piece, entitled Paseo con revelaciones aurales (min. 14:45), is by Carlos Suárez. The recordings were done as part of a drift through Madrid's Parque del Retiro from the Crystal Palace to the Velázquez Palace and in the walkway that leads to the museum's main building. The piece is made up of resonances, street music and other sounds, and mixes the different acoustic environments that materialised in this walkway. The order of the sounds does not correspond to the order of the movement, but to the need to make the composition coherent in terms of its expression and discourse.
Carlos Suárez is a composer, ethnomusicologist and percussionist. He has researched different types of traditional music and made recordings around the world. His theoretical work focuses on psychoacoustics, the relationship between phonography and composition, ethnomusicology and sound landscapes.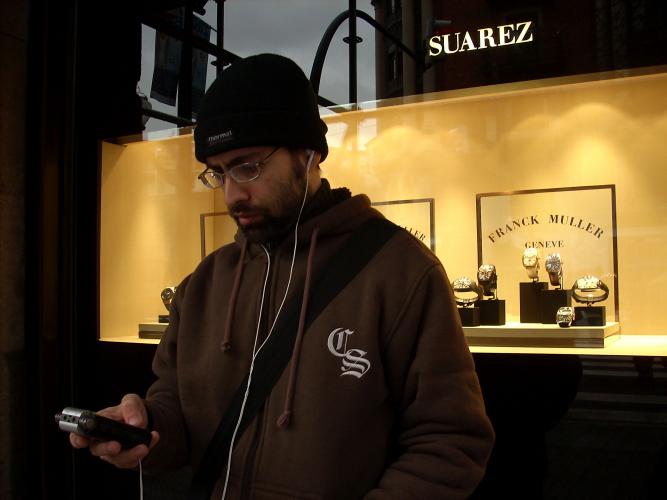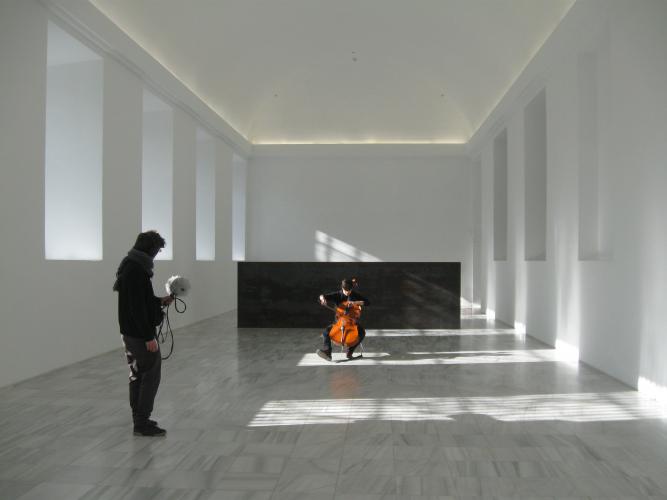 Share
Código copiado al portapapeles.
Date:

22/05/2012

Production:

Edu Comelles / Sara Galán, Carlos Suárez

Voice-over:

Luis Mata

Acknowledgements:

Adrián Cuervo

License:

Creative Commons by-nc-sa 4.0