"Tansik" تنسيق means coordination in Arabic. All the olive harvest in those parts of the Palestinian West Bank under Israeli military control requires coordination (Tansik) with the Israeli army. The real purpose of the "coordination" is to disrupt and damage the harvest.
The olive harvest in the West Bank takes place under a constant Israeli land grab, restrictions on access to the plots, settlers attacks on harvesters, and vandalisation of olive trees.
Kufr Qaddum is a Palestinian town in the northern West Bank. Its olive groves are located beside the large settlement Kedumim, which was illegally built on Kufr Qaddum's land.
It takes 2 months for the village to harvest its olives. In 2019 the Israeli army gave them a permit for 8 days.
Untended trees yield poorer crops, if they can be picked at all.
The settlement of Kedumim uses surveillance cameras to monitor the Palestinian land. If the settlers see the farmers working, they will either arrive there to threaten them, or ask the army to come and turn the farmers away from their land.
Over one million Palestinian olive trees have been uprooted or burned by Israeli authorities and settlers since 1967.
During October and November 2019, I joined my friends Akef and Walid in the harvest work at Kufr Qaddum. It has become crucial for local and international NGOs, and individuals, to assist in the Palestinian olive harvest.
Since 2003, the road between Kufr Qaddum and Nablus city is blocked by the Israeli military thus lengthening trips to the essential West Bank commercial centre by 30 minutes. This blocked road is also flanked by part of Kufr Qaddum's agricultural land.
Since July 2011, weekly demonstrations have been held in a demand to re-open the road. On 30 January 2020, during a demonstration, a second child was shot in the head by the Israeli army, within a period of 7 months.   
Additional Reading: The Israeli Information Center for Human Rights in the Occupied Territories, 2019 Olive Harvest – Interactive Project: Israeli Harm to Palestinian Farmers carried out by Soldiers and Settlers
Meira Asher
Graduate of the California Institute of the Arts (BFA, percussion) and the Royal Conservatory in The Hague (MA, Sonology), the research areas of composer- performer and HR activist Meira Asher include Social Documentary and Electroacoustic SoundArt. When living in The Netherlands she was co-founder of the bodylab art foundation in The Hague (2001-2011). Currently she is a lecturer at Haifa University's Art School, and curator-presenter of the independent RadioArt program radioart106 since 2014, Radia.fm network affiliate.
Her recent works include "from the Red Sea to the Dead Sea - a Soundscape of an Occupation" for KUNSTRADIO (Vienna) and a 2LP album and performance of Antonin Artaud's radio creation "To Have Done with the Judgement of God" (1947).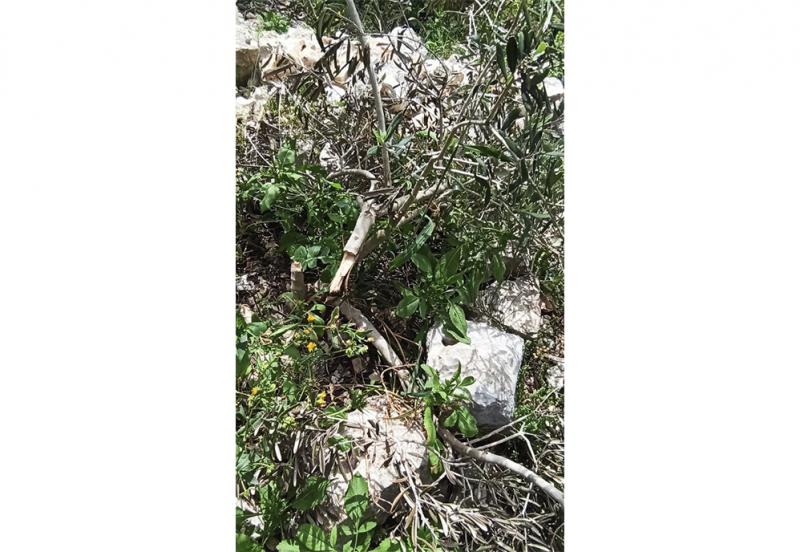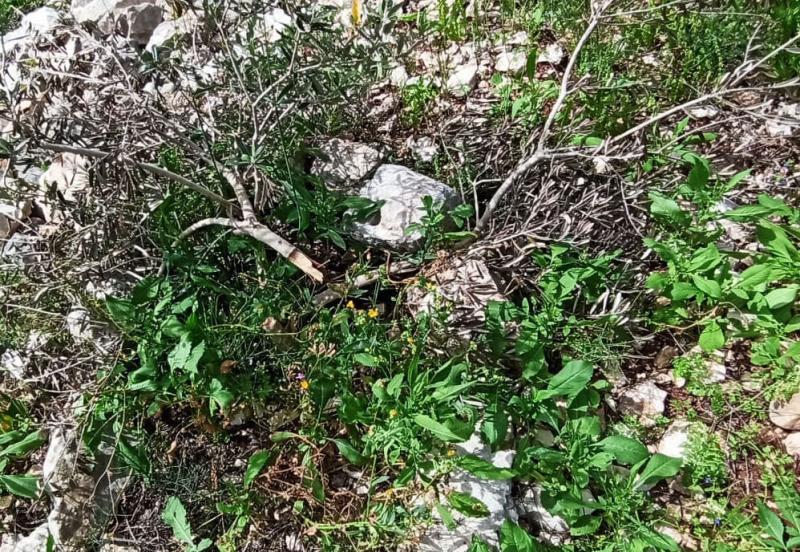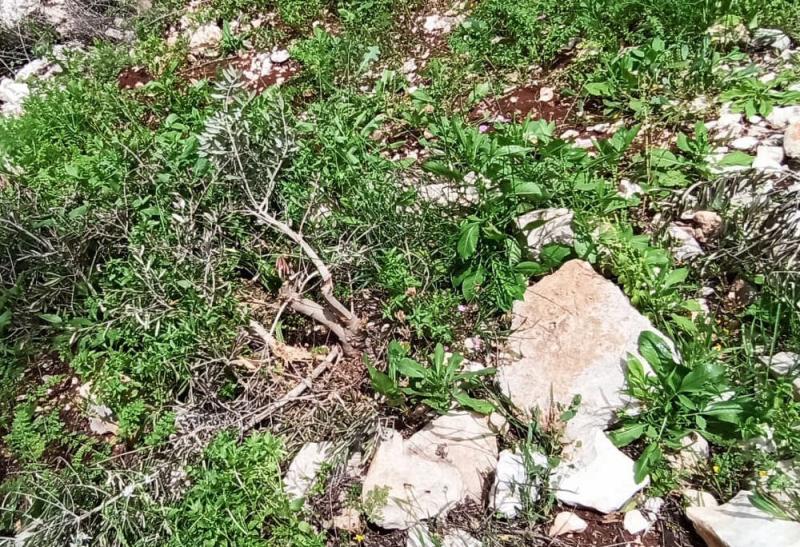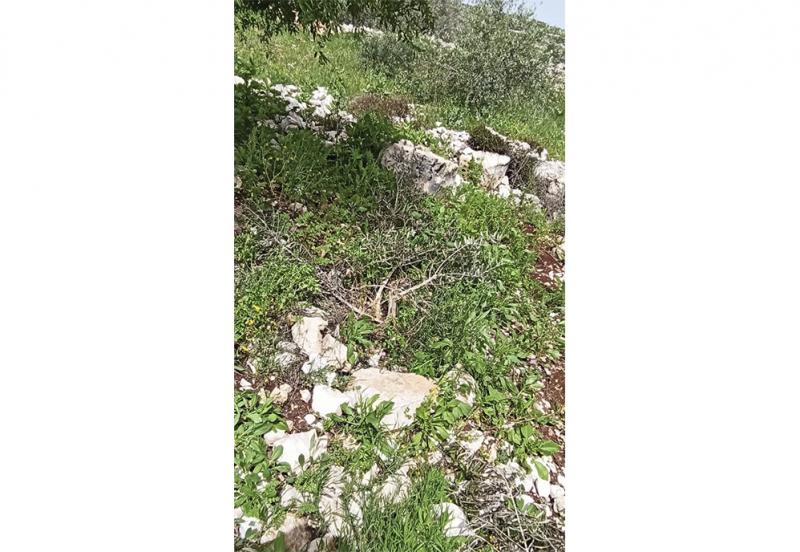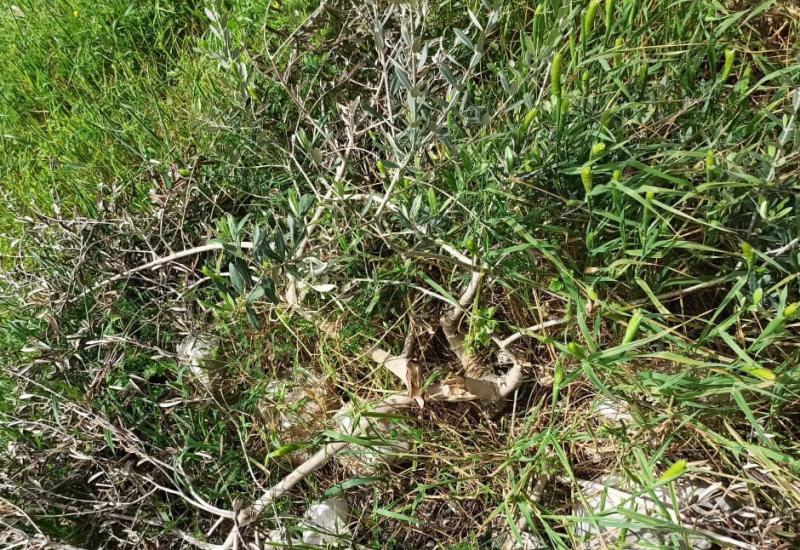 Share
Código copiado al portapapeles.
Date:

27/02/2020

Production:

Meira Asher

Acknowledgements:

Featuring Akef Jum'aa, Walid Kamal Barham, 

Samia Nasser, Gil Hamershlag.

Voice - Meira Asher

No-Input mixer - Eran Sachs

"The Second Olive Tree" a poem by Mahmoud Darwish, 

translated by (poet) Marilyn Hacker.

Mix - Daniel Kastenboim

Text editing - Liam Evans

Translation - Dareen Tatour, Samia Nasser

Thanks - Saqer Obeed, Dr. Yehuda Schwartz, Rabbis for Human Rights

Inside the framework of: Feminist Revolt in the Museum

License:

Creative Commons by-nc-sa 4.0