Kenneth Goldsmith
We are all archivists!!
This podcast features an interview with poet, artist and editor Kenneth Goldsmith, founder of UbuWeb, the biggest free online archive on avant-garde art. A repository running since 1996 which belongs to the so-called "utopian internet archaeology", the archive was conceived as an open, independent, decentralised entity with illuminating hues, and remains not for profit and unconcerned with copyright today. UbuWeb has managed to resist the logics inherent in the art system and the growing restrictions on the internet.        
Moreover, Goldsmith, using his pseudonym Kenny G, hosted a weekly radio show on WMFU for over fifteen years. Conceived in the US college sphere, this independent community radio station from New Jersey has been acknowledged as the prime inspiration for UbuWeb, welcoming figures such as R. Stevie Moore and Vicky Bennet (People Like Us) and hosting unique projects such as the blog "365 Days Project" by Otis Fodder, who played home recordings and musical curiosities from his personal collection every day during 2003 and 2007. And of course (if there was any doubt) the complete archive of these tracks is on UbuWeb.
This interview with Kenneth Goldsmith was recorded during his visit to the Museo Reina Sofía to take part in the Documents programme, which was held on 11, 12 and 16 May 2022. This latest edition, made in collaboration with the Centro de Arte José Guerrero y La Madraza. Centro de cultura contemporánea, from the University of Granada, includes a lecture by Goldsmith and two practical workshops he conducted around archives and uncreative writing.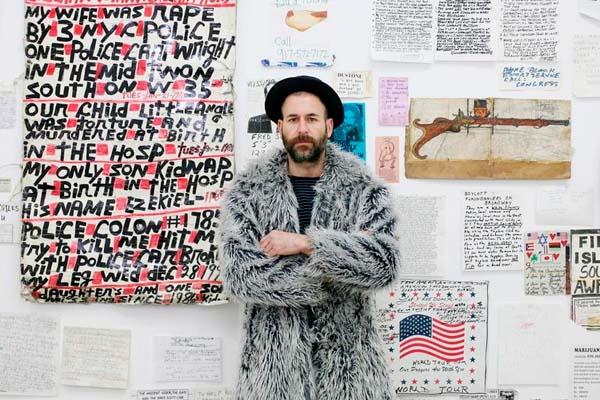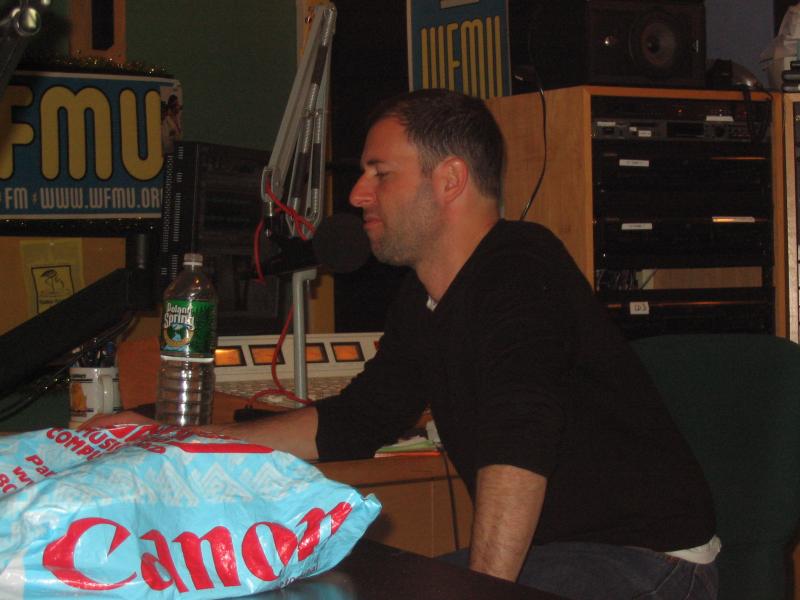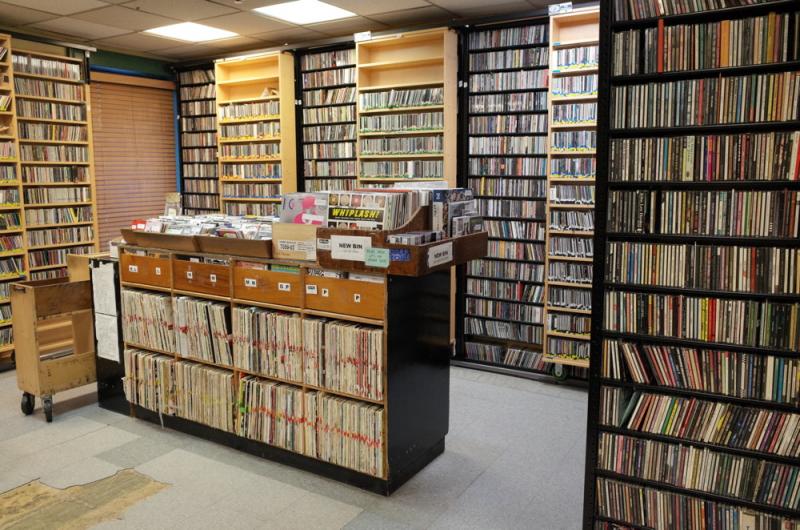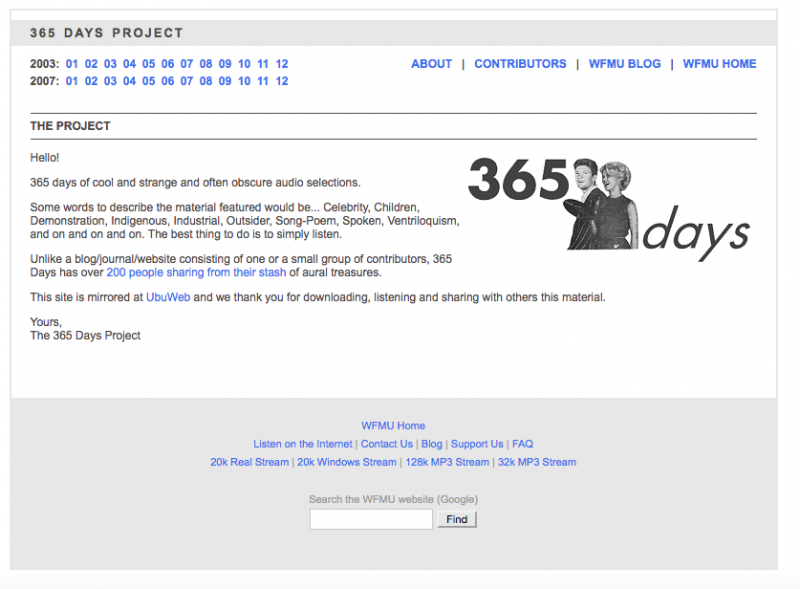 Share
Código copiado al portapapeles.
Date:

17/06/2022

Production:

Agnès Pe

License:

Creative Commons by-nc-sa 4.0
Audio quotes
Allen Ginsberg. "Green Automobile 1953" in The Dial-A-Poem Poets (1972). Available online 
Bell Telephone Labs. Computer Speech (1963). Available online
Jimmy Mitchell. "Eres tú" in 365 Days #188 - Jimmy Mitchel (2007). Available online
Kenneth Goldsmith. Sings Jean Baudrillard (2006)
Red Shadow (The Economics Rock & Roll Band). Understanding Marx (1975). Available online
Stu Apaker. "Jumps From Two Feet" in 365 Days #272 - Fantastic Family Fitness Fun, Session 1 (2007). Available online
The Blink Kids. Track 2 (199?, home recording). Available online
The Cheese Band. I like Cheese (19??, home recording). Available online