Dominique Gonzalez-Foerster
Splendide Hotel
The installation Splendide Hotel by French artist Dominique Gonzalez-Foerster (Strasbourg, France, 1965) takes the year of construction of the Palacio de Cristal as the starting point of a fiction conceived for the spectator to play a key role as both the exhibition's protagonist and ultimate craftsman.
1887 is the starting point of an open-ended narration that turns the architecture of the Palacio de Cristal into the containing frame of a luminous Splendide Hotel whose only room, both transparent and built in a style that matches the palace's architecture, is isolated in the centre of the exhibition space.
Closed and inaccessible, the room has the double effect of simultaneously turning the spectator into an insider and an outsider: it functions as a stage around which the visitors revolve, turning them into the actors of a story which is yet to be told. The different, possible narrative lines are merely sketched out: they delicately appear bound together in the form of books that are tied to the 19th century style rocking chairs populating the exhibition space- and it will be precisely from these rocking chairs that, having already become the hotel's guests, other visitors will weave their journey in a way that it intermingles with the characters of other stories.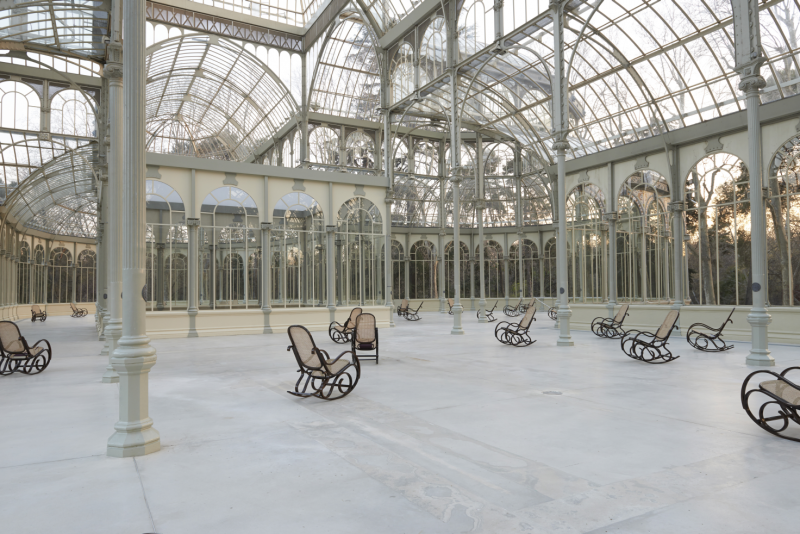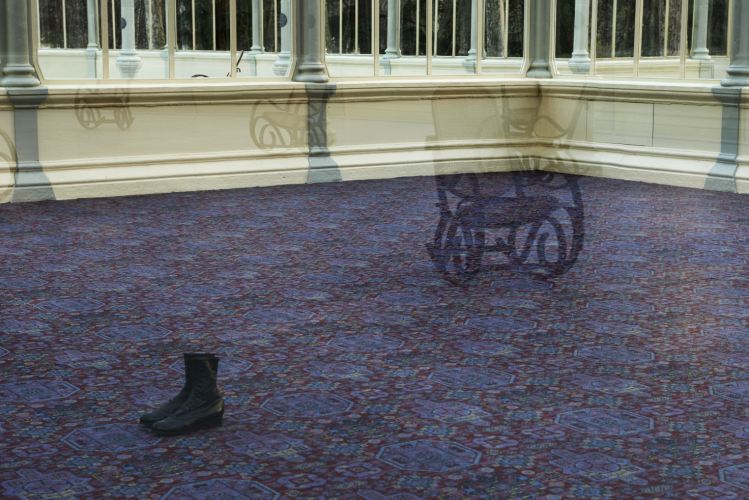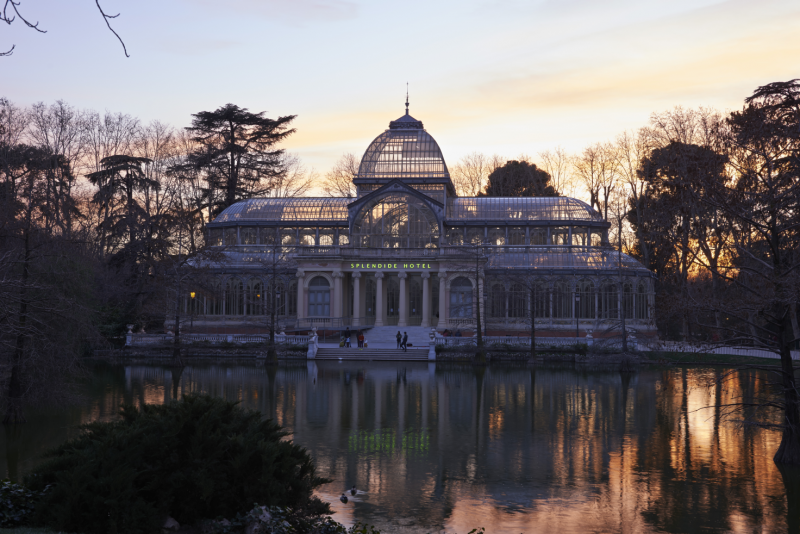 Share
Código copiado al portapapeles.
Date:

15/04/2014

Production:

María Andueza

Voice-over:

Marta Cerezo

License:

Creative Commons by-nc-sa 4.0