Amos Gitai
The Biographies of Amos Gitai
The exhibition The Biographies of Amos Gitai presents a series of fragments from films by Amos Gitai, both a filmmaker and an architect by profession. The fragments are displayed along a variety of documents, photographs, paintings, mock-ups, drawings, and even designs that provide an outline in order to understand Gitai's work drawing from his own life and his particular context. In the interview, Gitai talks about a kind of site- based, rather than exclusively chronological biography, echoing the words by the curator of the exhibition, Jean-François Chevrier, at the interview about his past exhibition Biographical Forms.
Among the various aspects which are explored in the exhibition, this podcast focuses on the relationship between Gitai's work and architecture, undoubtedly his father's influence. His father, Munio Weinraub, who changed his surname to Gitai when he escaped Nazi Germany and arrived in Palestine, had studied at the Bauhaus. However, it was in Palestine where he developed the principles of modern architecture along with other Bauhaus architecture students such as Eldar Sharon or Shmuel Mestechkin.
At one stage during the film Arquitectura by Gitai, which depicts this particular historical moment, the voiceover describes modern design as 'paternalistic', as it forces Palestinian families to comply with the architectural forms of the European nuclear family. The relationship between paternity, paternalism, patriarchy and architecture are the key points around which the interview revolves.
The Bauhaus has been enormously influential. In a study about the influence of the Bauhaus school on the city of Brasilia, the musician and theorist Hildegard Westerkamp reaches the conclusion, amongst others, that cities under the influence of modern architecture have a similar sound, owing to the predominant presence of traffic. Following Westerkamp, some sounds from current Israel and Palestine (extracted from Radio Map Aporee), along with some extracts from the film Arquitectura, are played in the podcast.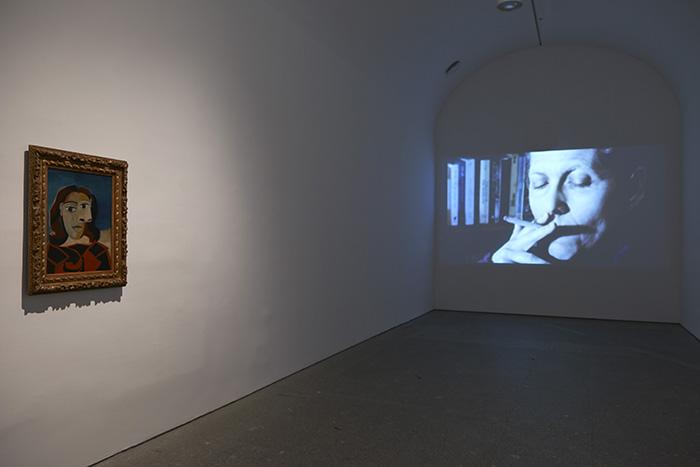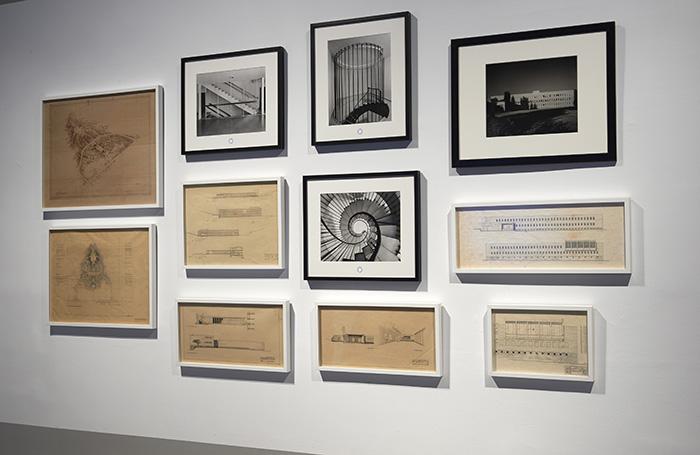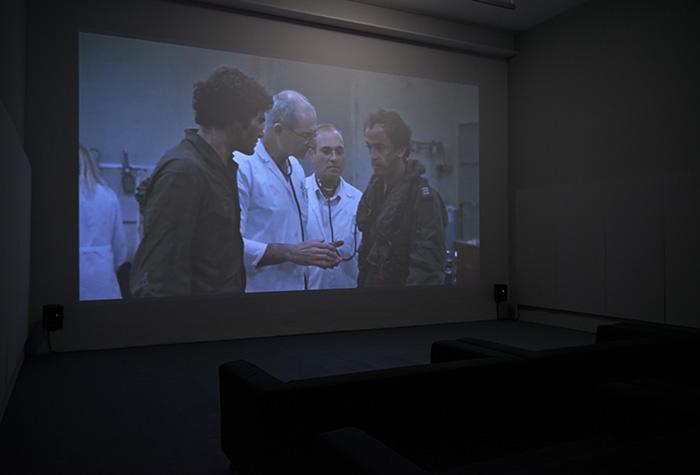 Share
Código copiado al portapapeles.
Date:

18/02/2014

Production:

José Luis Espejo

Voice-over:

José Luis Espejo

License:

Creative Commons Dominio Público 1.0
Audio quotes
blackhole-factory. Ramallah waste dump, Radio Aporee (February 13, 2009) 
spaxwax@yah... Arad, Israel - Public square in Arad, Radio Aporee (April 11, 2005)
blackhole-factory. Ramallah Street, Radio Aporee (February 13, 2009)
mina amplified. Qalandiya Checkpoint, watchtower - Palestinian kids throwing stones against watchtower, Radio Aporee (September 17, 2011)
blackhole-factory. Ramallah waste dump, Radio Aporee (February 13, 2009)
Pierre Gauthier. naplouse - traveling dans le souk, Radio Aporee (December 8, 2011)
spaxwax@yah...On a hill looking at a Beduin village, Radio Aporee (May 3, 2005)
Richard Anders. carmel-market, tel-aviv/yafo, Radio Aporee  (March 4, 2010)