Amaia Urra. Now
Ecolalias II
This piece forms part of Ecolalias (Echolalias), a series of podcasts centred on the paths traced by the voice when it is placed in circulation to become the echo of a body it is inseparable from. This series is also made up of the podcasts Tu padre está hablando con la voz de mi padre (Your father is speaking with my father's voice) by Jaume Ferrete Vázquez and The Voice Agent by Brandon Labelle.
Ahora (Now) is part of a series of exercises on translation and word throwing started in the end of 2014 performed by Amaia Urra with the collaboration of the artist Oier Iruretagoiena. Departing from premises like: observing the territory, the distance that emerges when two different languages collide when they are translated or juxtaposed or treating words as objects to throw them away, these exercises deal with questions such as being bilingual, not knowing a language or learning a language, as well as not being able to find the right words.
In his poem Tuning, David Anti points out that the word that designates "understand/ comprehend" in German is verstehen, that literally means "not being in your place". Ver stehen (understand) doesn't mean to be in the same place than the other but means to be displaced, to lose your balance, to lose your place. 
"From the collaboration with Oier I am interested in that displacement an also in the encounter with the other and speaking with two voices. The fact of understanding or misunderstanding each other. When we agree to try something new and we start to work, the original idea always changes eventually". Amaia Urra
Ahora (Now) is one of those attempts. In this case, translation is like an echo that repeats and transforms, as well as a strange conversation in two languages, Euskera and Spanish, a game in which we play to throw away and give back words and "false friends". In this game, what one expects as an answer is not always what comes back and eventually nobody knows who is translating whom.
Amaia Urra (Donostia-San- Sebastian 1974). After graduating in Fine Arts in 1998, she took part in the first workshop organised by Mugatxoan in Arteleku, with whom she went on to have several successful collaborations. Between 1999 and 2009 she lived and worked in Paris, Brussels, Madrid and Berlin, where she collaborated with numerous choreographers: Jérôme Bel, Xavier le Roy, Ion Munduate, Juan Dominguez, Cristina Blanco, Cuqui, María Jerez, and others. She currently lives in Donostia/San Sebastian and her work centres on language, the sung/spoken word and the action of naming things. Her work has been presented in a range of contexts, including: Art nomade, rencontre internationale d'art performance de Saugenay, Axeneo7 & SAW Gallery, Gatineau-Otawa. /Líneas de acción, Casa Maauad, Mexico DF./ In-presentable, Casa Encendida, Madrid/ Radiodifusión, Emisión 0 and Emisión 1. by Mugatxoan, MST, Donostia-San Sebastian/ Group exhibition First Thought Best, Artium, Vitoria./ Musac, Museo de Arte Contemporáneo, León / Festival Plastique danse flore, Versailles / Zarata Fest, Festival de música rara y afines, Bilbao-Madrid / Bulegoa z/b, Bilbao.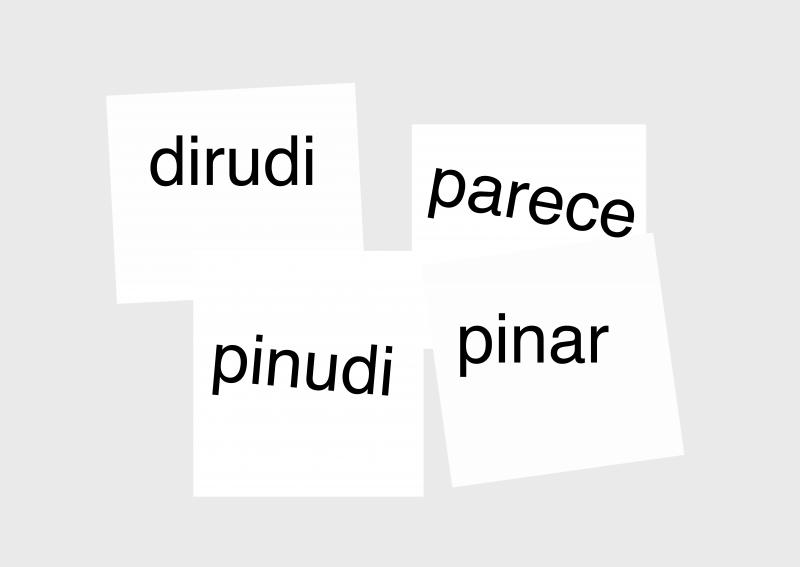 Share
Código copiado al portapapeles.
Date:

30/06/2016

Realization:

Amaia Urra

License:

Creative Commons by-nc-sa 4.0
Supplementary Material